26 November 2018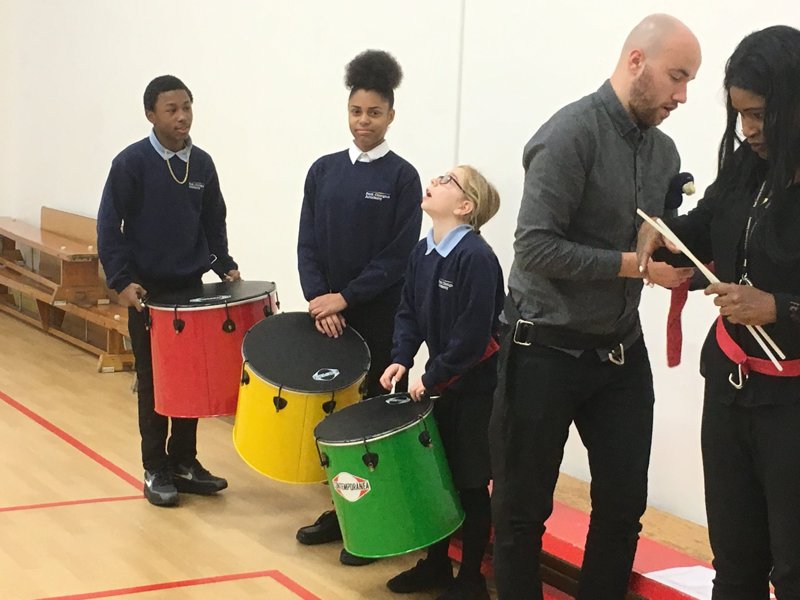 On Friday 23rd November, Keiran from KINETIKA BLOCO visited Park Campus to deliver drumming workshops to KS3 & Year 10 students.
Each group had an hour to learn how to get the best from their chosen drum, & to learn a 'groove' & a 'break' to perform. Both groups did really well & performed successfully (as did the staff involved!)
We hope to be able to set up a weekly session next term, & to develop our very own Park Campus Bloco.