15 January 2019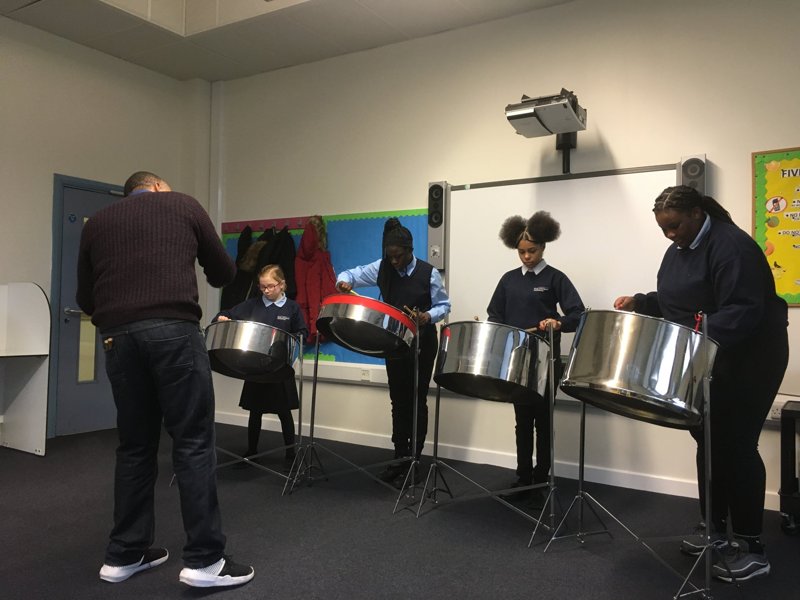 Today (15th January 2019) saw the start of the Park Campus Academy steel pan quartets. Our tutor is Wade Austin (www.steelpanfusion.com) from Kinetika Bloco (www.kinetikabloco.co.uk), and he will be working with two quartets for the next 11 weeks.
This week the focus was on steel pan music and its origin, getting to know the steel pan instruments, learning scales and arpeggio, learning about the role of different steel pans e.g. guitar, cello, tenor, and learning stick techniques.
Next week our steel pan quartets will start to learn a song!