5 February 2019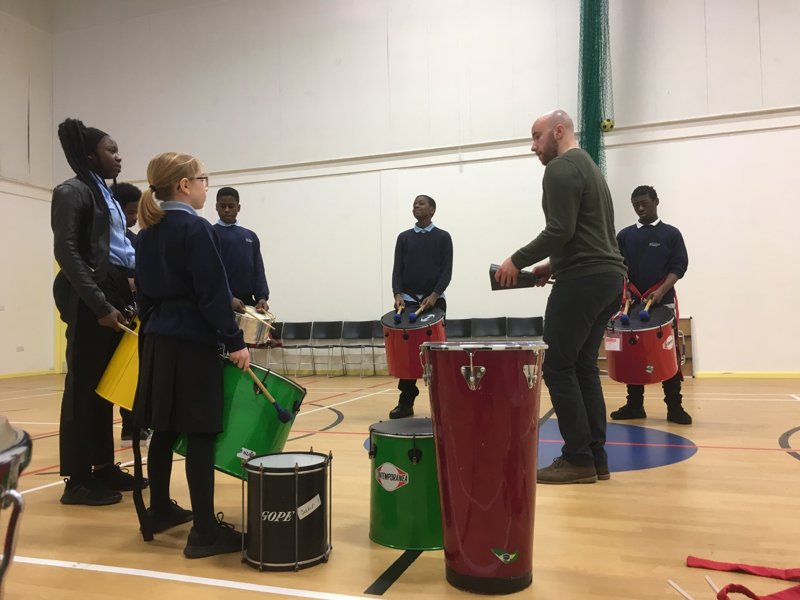 Wednesday 16th January saw the start of the PCA Bloco.
Our tutor, Keiran Pearson (http://www.kinetikabloco.coc.uk​) took our students through an introduction to drums and the history of the drums.They then had to choose a drum to play. Once they'd done this, they started to learn a basic groove - 'Homage'. They also had to learn al the hand signals need to make them play cohesively, e.g. groove, stop, rumble, hit.
Two of our year 10 students have started their drum kit lessons. Their tutor, Keiran, took them through the kit set up, stick technique and then focussed on the high hat and the snare.