11 June 2021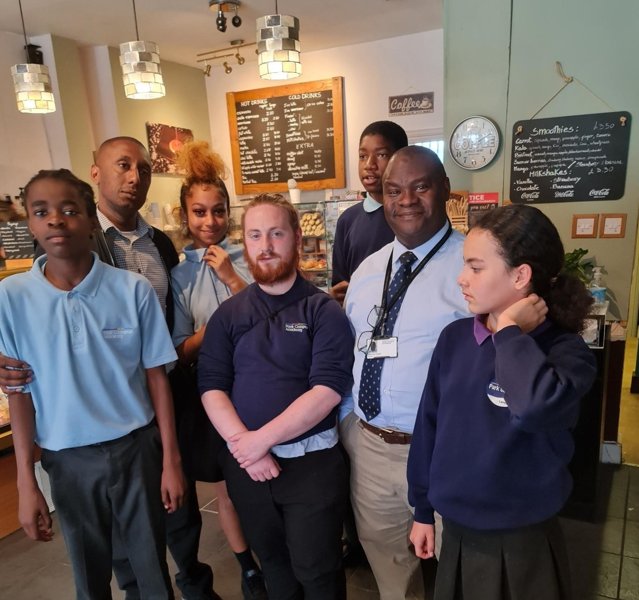 Six lucky students were 'over the moon' after returning from a rewards to local Italian eatery - Café Luna - for a hot chocolate* and piece of cake today (10th June)!
The students were being rewarded for the improved attendance, attitude to learning and accelerating progress across Term 5 - just gone. The trip went out mid-morning for 'Elevenses' – morning drinks and cake. The students were supported by three members of academy staff (Ben, Elisha and Darren). Darren reported that "All the students were very well behaved and polite. They certainly enjoyed the cake - the Red Velvet cake was declared to be a cleaner 'winner'!"
What did these young people win a place on the trip for?
·Most Improved All Round Student
·Most Improved Attendance (Term 5)
·Most Improved Behaviour
·Most Improved Attainment
Our rewards aim to encourage everyone to improve in all areas over time – and aims to 'catch students being good more / working harder more frequently / coming to school more regularly'.
Putting in the effort is becoming a more rewarding experience at Park Campus Academy!